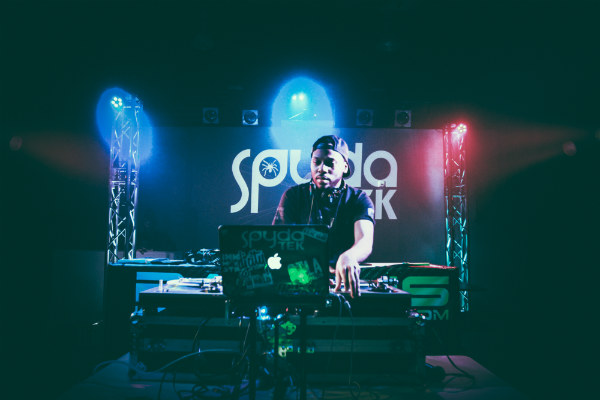 SpydaT.E.K has teamed with DJcity and Serato to live stream his new SiriusXM show Globalization Sessions on Thursday. The event will take place at Serato's studio in downtown Los Angeles.
The Mad Decent DJ/producer will be joined by special guests JSTJR, Dave Nada, Kid Kobra, Chaboi (Late Night Laggers crew), and Canyon Cody (Subsuelo crew).
Globalization Sessions, which airs every Monday night on SiriusXM's Globalization channel, has received support from DJ Craze, Major Lazer's Jillionaire, GTA, Tropkillaz, and more.
The live stream will air at 3 p.m. PST on SpydaT.E.K's Facebook page. It will also be available on DJcity and Serato's pages.
DJcity has teamed up with veteran Los Angeles DJ/producer Big Syphe to launch Puro Pari, an on-going series of exclusive Latin-inspired club tracks.
The phrase "puro pari," which loosely translates to "turn up" in Spanish, was first used by Big Syphe and Eric D-Lux during their radio show on Power 106 in the early 2000s. It eventually took off and became a movement in Los Angeles.
Now, DJcity and Big Syphe have brought it back to life by enlisting a team of producers to make Latin-inspired remixes, bootlegs, and edits for club DJs. The tracks are available exclusively on DJcity's record pool.
"Puro Pari isn't just a movement or sound but a lifestyle," Big Syphe says. "Mashing up cultures and genres is something I've always done. I'm very excited to bring that to DJcity because over the years I've seen them develop their movement to a lifestyle for DJs, introducing them to music from all parts of the world."
Check out the first batch of tracks below and stay tuned for more.
***
Popular
Gavin Francis performing at SKYCLUB in Antwerp, Belgium. (Source: Facebook) SAINt JHN ft. Future - Roses Remix Since Imanbek's house remix went vir...