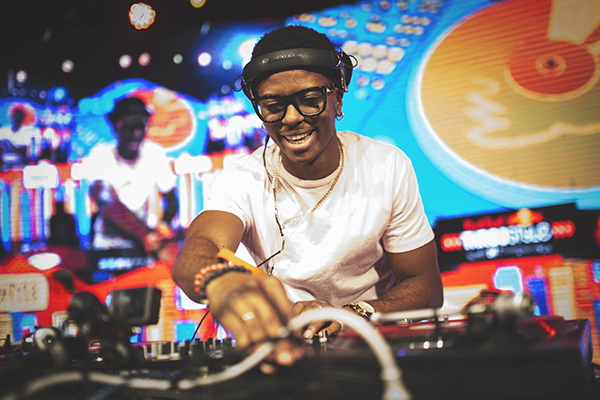 DJ Puffy at the 2016 Red Bull Thre3Style World Finals in Santiago, Chile. (Alfred Jürgen Westermeyer/Red Bull)
DJcity will reveal the Red Bull 3Style national finalists for each participating country starting Monday, August 7. Like last year, there will be six finalists per country.
The national finals will take place from September to December. The winner of each, along with three wild cards from non-participating countries, will compete at the world finals in Poland. The wild cards will be announced in September.
For the first time since the competition began, DJs will be allowed to compete with all-in-one controllers in place of players and mixers.
Follow DJcity on Facebook, Instagram, and Twitter to get exclusive 3Style news and content.
Related: Entries Open for Red Bull 3Style