Thursday, December 19, 2019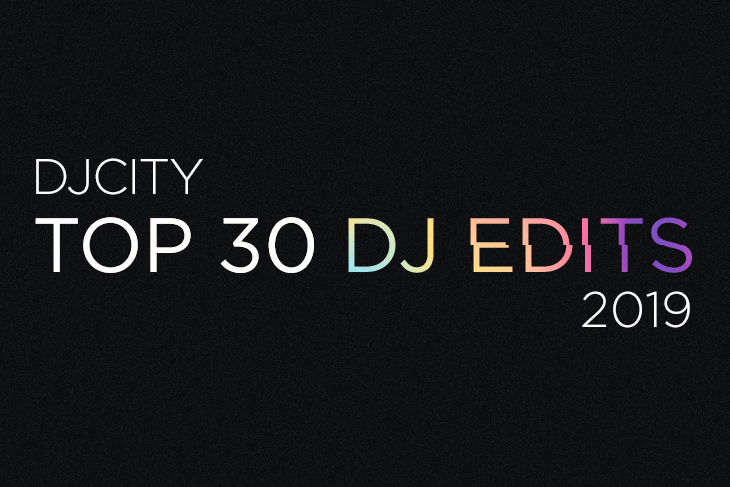 Yesterday, DJcity revealed its most downloaded tracks of 2019. Today, we dive deeper to uncover the most popular remixes, bootlegs, and edits of the year.
The most downloaded remix, bootleg, or edit of 2019 was ZIGGY & Mr Bermuda's remix of Kevin Lyttle's "Turn Me On." In terms of the most entries, Anthem Kingz led for the second year in a row with five apiece. Kevin D came in second place with four entries while Richastic got third with three remixes.
Check out the top 30 below.
1. Kevin Lyttle – Turn Me On – ZIGGY & Mr Bermuda Remix
2. Nelly – Ride Wit Me – Kevin D & Stavros Martina Remix
3. Mary J. Blige – Family Affair – DJ Serg & DJ Stressy Remix
4. Ed Sheeran & Justin Bieber – I Don't Care – Anthem Kingz Moombahton Re-Drum
5. Kool & The Gang – Celebration – Metro Remix
6. Major Lazer ft. 2 Chainz, Bruno Mars & Tyga – Bubble Butt – DJ Smerk Twerk Bootleg
7. House Of Pain – Jump Around – Kris Kross Amsterdam Remix
8. Missy Elliott – Work It – Richastic Remix
9. Meduza ft. GOODBOYS – Piece Of Your Heart – James Hype Remix
10. Ja Rule ft. Ashanti – Always On Time – Richastic Remix
11. Sisqo – Thong Song – J Rythm Puro Pari Remix
12. Missy Elliott – Get Ur Freak On – DJ Docta Twerk Blend
13. Kanye West – Gold Digger – Richastic Remix
14. Shawn Mendes & Camila Cabello – Senorita – Anthem Kingz Escape Bootleg
15. 50 Cent – P.I.M.P – DEAN-E-G Remix
16. Red Hot Chili Peppers – Can't Stop – D'Maduro Remix
17. 50 Cent – In Da Club – DJ Santarosa Taki Taki Blend
18. Eminem – Without Me – Kevin D Remix
19. LMFAO – Party Rock Anthem – Stavros Martina & Kevin D Remix
20. P. Diddy ft. Ginuwine, Loon, & Mario Winans – I Need A Girl, Pt. 2 – Kevin D Remix
21. P. Diddy ft. Black Rob & Mark Curry – Bad Boy For Life – Freejak Remix
22. Billie Eilish – bad guy – Tiesto's Bigroom Remix
23. Yung Joc – It's Goin' Down – Anthem Kingz Boasty Blend
24. Luniz – I Got 5 On It – Team Peach Remix
25. Abba – Gimme! Gimme! Gimme! (A Man After Midnight) – Freejak Remix
26. Afro B – Drogba (Joanna) – Anthem Kingz Coolie Riddim Blend
27. 50 Cent – Just A Lil Bit – Fresco Remix
28. Mariah Carey ft. Jermaine Dupri & Fatman Scoop – It's Like That – Thombs Puro Pari Remix
29. Spice Girls – Wannabe – Anthem Kingz I Found You Bootleg
30. Timbaland ft. Nelly Furtado – Give It To Me – KidCutUp vs Pablo Mas Club Edit
Related Post: Top 30 Remixes, Bootlegs and DJ Edits of 2018