Tuesday, January 22, 2013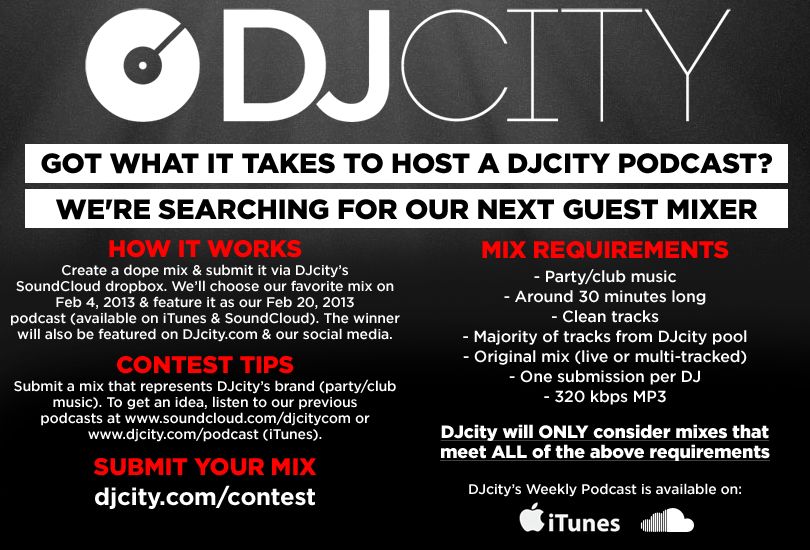 DJcity is searching for our next Podcast host!
HOW IT WORKS
Create a dope mix and submit it via DJcity's SoundCloud dropbox. We'll choose our favorite mix on February 4, 2013 and feature it as our February 20, 2013 podcast (available on iTunes and SoundCloud). The winner will also be featured on DJcity.com and our social media.
MIX REQUIREMENTS
– Party/club music
– Around 30 minutes long
– Clean tracks
– Majority of tracks from DJcity pool
– Original mix (live or multi-tracked)
– One submission per DJ
– 320 kbps MP3
TIPS
Submit a mix that represents DJcity's brand (party/club music). To get an idea, listen to our previous podcasts on SoundCloud or iTunes.
THIS COMPETITION IS CLOSED.