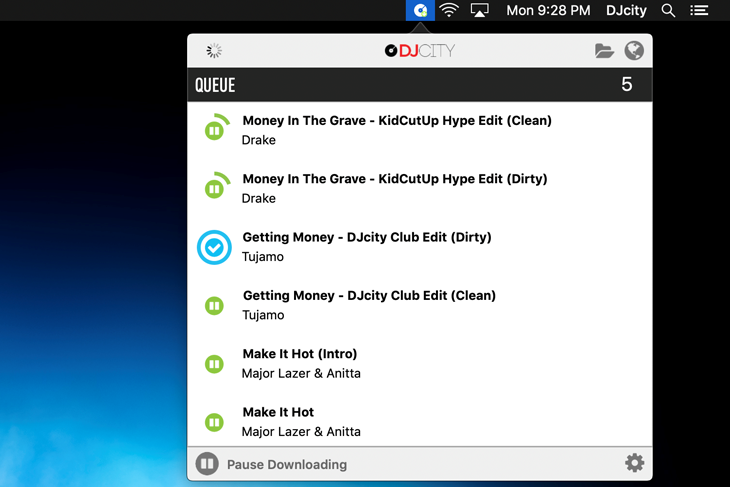 DJcity has launched a new desktop application to enhance the functionality of the Crate feature, which enables batch downloads.
Key features:
– Ability to batch download all of the tracks in your Crate
– Initiate downloads remotely from the DJcity mobile app or another computer
– The desktop app runs silently in the background
We recommend installing the DJcity desktop app on the laptop that you DJ with (on the computer where your DVS software is installed).
Download the DJcity desktop app here, and watch our introductory video and Mojaxx's walkthrough video below.
Related Post: DJcity Adds New Features to Improve Music Discovery