Saturday, January 26, 2019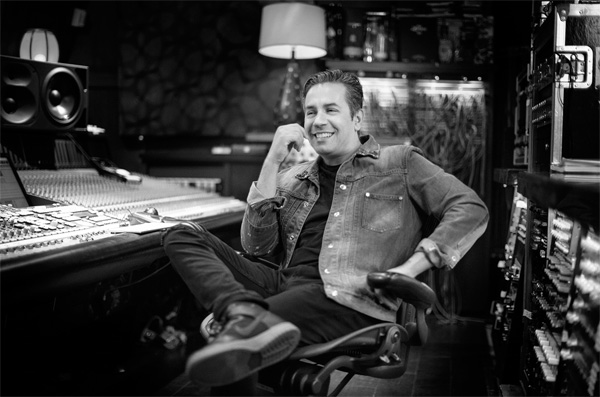 Manny Marroquin (Credit: Ryan Hunter)
Born in Guatemala and raised in the US, Manny Marroquin started at the bottom and has become one of the most successful mixing engineers. He has worked with stars like Kanye West, Bruno Mars, and Post Malone, surpassing cumulative sales of 250 million records and 14 No. 1's on the Billboard Hot 100.
Marroquin has also won eight GRAMMY awards and has been nominated for five this year. Two of the nominations are for Best Engineered Album, Non-Classical (Charlie Puth's Voicenotes and Chromeo's Head Over Heels). Marroquin's work is also up for Record of the Year (Post Malone's "rockstar"), Album of the Year (Post Malone's beerbongs & bentleys), and Best Rap Album (Mac Miller's Swimming).
Billboard recently spoke with the chart-topping engineer.
On his approach to working with artists:
"I do not think about Grammys, obviously. I do not think about the charts. I honestly take it from a very basic approach. The artist or producer comes to me to work on their baby. That is what I always say. I am an expensive babysitter. [Laughs] … Whenever they come, I try getting into their mind, whether that means talking to them, or even the music [will] speak for itself. I try to understand what their vision is. It is never about me. [The process] is never about my sound or what I can bring to the table. It is always about how I can [create a moment,] whether it is a song that makes you cry, dance, sing-along, or whatever that true emotion is …"
On Post Malone:
"… he has a great team around him. He has Louis Bell which is his engineer/producer. Post has Frank Dukes. That is another amazing producer. He has a tremendous A&R team. … In today's world, I don't even know what genre he is. He is one of the only artists where you can not pin him down. I call it genreless music. You know? Nowadays, [people question,] 'Is it hip-hop? Yes. Is it alternative? Yes. Is it kind of rock? Yes. Is it pop? Yes.'"
On Mac Miller:
"People who did not know Mac had no idea, he was a very artistic guy. Even before I worked with him, I did not realize he was that musical. His musical journey really shows. [The Swimming] album proves that. I hope that this album got nominated because of its' quality. I remember working on it thinking, 'Wow! This is such an amazing hip-hop album.' The fact that it got nominated is great, but I hope people listen to what it really is."
On opening a venue:
"I am working on a restaurant venue concert that is right next to [my studio] Larrabee Studios. Now, not only will we be able to create from beginning to end. They will be able to perform. We can capture the live performance and put it on vinyl."
Related: Watch: Scott Storch Reflects on Career, Talks Today's Rappers